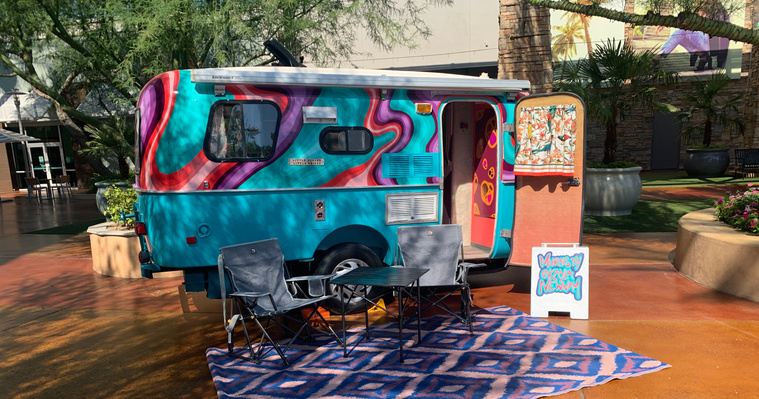 1991 Casita Travel Trailer
This well-loved trailer became Kayla's in the middle of the pandemic in 2020. The renovations started as a side project that would inspire what is now Out There Murals. It took her four months to completely overhaul the camper. Now, she will live in it for the next three years with her two dogs while painting a mural in every state.
Rennovation
Updates included replacing the flooring, hand making a rug for the walls, upholstering all cushions, building a new kitchen table, updating the plumbing, building and installing shelving, painting the cabinets and exterior and a lot more!